5 Ways To Keep The Kids Entertained For Spring Break!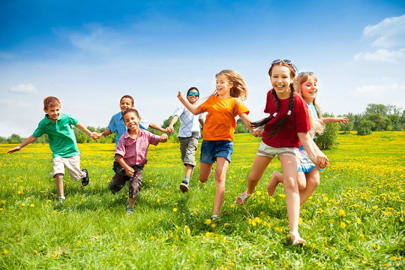 With the kids out of school for a week it can get challenging keeping them entertained. Here are 5 things you can do to spring into fun!
1. Markham Park (Sunrise, FL) - Bike trails, camping, and the beautiful butterfly garden are just a few things to do and see at Markham Park in Sunrise! The park has a ton of wildlife to see and plenty of activites to keep the kiddos busy this spring break. Take a stroll thorugh the butterfly garden filled with gorgeous flowers and tons of beautiful butterflies, then hop on your bikes and get some exercise while exploring the wilderness and hidden trails. Bring a blanket or chairs and relax with lunch by the lake! For more information, visit the park's website!
2. Boxroom Escape Games (Hollywood, FL) - Bring the family closer together and have fun while working as a team! Boxroom Escape Games' live escape rooms are perfect for all ages and are sure to keep the kids entertained mentally and physically. Unlock your magic powers in the popular Merlin's Wizarding Academy, Explore a creepy pirate ship and discover the treasure in the Haunted Pirate Shipwreck, or save Downtown from destruction in Operation Saving Hollywood! They also have a VR machine! For information on hours and times escape rooms are available, visit the Boxroom Escape Games website. Adventure awaits!
3. Museum of Discovery & Science (Ft. Lauderdale, FL) - Bring the kids to one of the coolest museums they will ever visit! With over 200 hands-on exhibits there is much to see and discover. They also have a 5 story IMAX 3-D cinema which lets you be fully immersed in film with a giant screen and phenomenal sound. In the lobby you can check out the fully-functioning Great Gravity Clock, one of only 3 in the world! For more information on opening hours and ticket prices, visit the MODS website!
4. Funderdome Indoor Play & Cafe (Ft. Lauderdale, FL) - Keep the kids physically active and moving with a laser maze, climbing wall, ball blasting arena, and much more! After exercising their hearts out, treat the kids to lunch at the cafe! For more information on the Funderdome, visit their website!
5. Flamingo Gardens (Davie, FL) - Beautiful botanical gardens and wildlife await you at this 60 acre park. A Tropical hidden paradise, explore and discover native, exotic, and rare plants. Meet the animals housed in the sanctuary and visit the Wray home museum built in 1933 by Floyd L. & Jane Wray. For more information, visit The Flamingo Gardens website.

Boxroom Escape Games is South Florida's #1 choice for live escape room adventures. Book your next game with us and see what everyone is talking about!