Escape Room Photographer & Game Master Saves 30 Children From Theater Fire.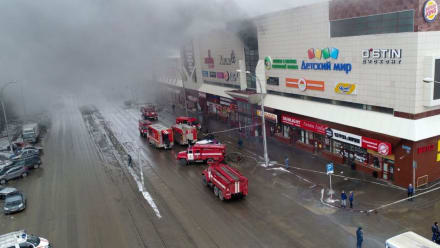 An escape room photographer and gamemaster saved the lives of 30 children at the Kemerovo shopping mall fire in Russia last Sunday.
Asking not to be named, a heroic man saved the lives of 30 children in the Winter Cherry shopping mall in Kemerovo, Russia. Using a gas mask prop from one of the escape rooms, he managed to get the children to safety.
He rushed to the source of the smoke in the theater. As an experienced game master dealing with children, he was able to get the them organized and assembled quickly to the exit using the gas mask prop.