Escape Rooms & Corporate Events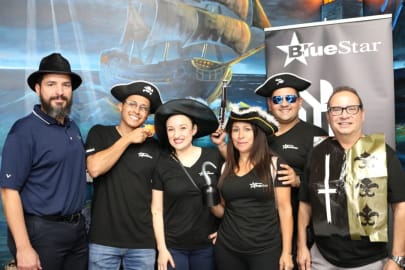 Escape rooms and corporate events go together like bread and butter. Here's Why.
First of all they are fun. Not only is it a memorable experience, it's something staff will talk about and remember for years to come! When it comes time to play the rooms, players are split into 2 or 3 teams and each enters a room at the same time. This makes for a fun head-to-head competition to see who can escape the fastest!
Besides fun, it's challenging. Players are constantly engaged or working a project with a teammate. Doing so promotes teamwork and cooperation among employees boosting performance in the workplace.
It's different! Playing an escape room for a corporate event or team building activity is something out of the ordinary, If you are familiar with team building activiteies, then you know that most are dull, borning, and have you watching the clock ready to get it over with. Why waste company time and money on something that staff will not enjoy?
Want more information on how to boost moral within your company and bring out the best in your employees? Contact Boxroom Escape Games today!

Boxroom Escape Games is South Florida's #1 choice for live escape room adventures. Book your next game with us and see what everyone is talking about!