Escape Rooms for Two People Hollywood, South Florida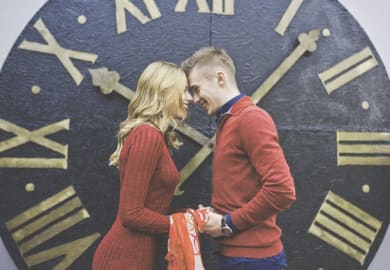 Looking for a Great Date Night Idea?
Date nights don't have to be just dinner and a movie! If you're looking for a way to spend your evening, Escape rooms for 2 people have become the hottest and most exciting option for any couple. No need to wonder, are there any 2 people escape rooms in my area? Boxroom Escape Games has you covered. Avoid the dating doldrums and jazz up your evening with Florida's #1 best attraction!
Whether it's a first date or an anniversary, escape rooms offer a great way to connect and have fun. Escape rooms often utilize a combination of suspense, mystery and puzzle solving that gets the blood pumping, the heart throbbing and the creativity flowing. If you're wondering "Can I find escape rooms near me for 2?" The answer is yes! Boxroom Escape Games specializes in an array of themed rooms, including escape rooms for 2 players where couples can test the boundaries of their imaginations with interactive games, stimulating riddles, and enthralling escape challenges.
Couples can uncover hidden treasures on a spooky pirate shipwreck, use their detective skills and stop a heinous Hollywood plot, or unearth the enchanted world of King Arthur and Merlin the Wizard. This is definitely not your typical Friday or Saturday night! If you're looking for variety, this is it. You can spice up your date night and pack your date with lots of wow!
Escape rooms for 2 players can offer a safe way to create long-lasting memories. For those couples who aren't quite ready to brave the dangers of a ski slope or the perils of a sky-dive, you can still have a thrilling time with heart-pumping escape room activities in an environment that is guaranteed to deliver all the action with none of the risks. A variety of individuals are welcome and with our cerebral games and wheelchair accessible rooms, lots of people can have loads of fun. Located in an area with great street parking, you and your date won't waste time trying to find a spot.
Our games have been crafted by a variety of people who value spontaneity and visual aesthetics. The only limit is your imagination. Each themed room contains a world that is unique, filled to the brim with top-notch technology and sure to make-you-believe props. Our escape rooms are just that—escapes from the everyday routine and the creation of something new and memorable. Each 60-minute activity will place couples in a battle of wits, mental strength and acuity in each action-packed experience. You don't have to look far for fun, as our rooms are conveniently located in downtown Hollywood, Florida. Metered street parking is available.
So instead of scrambling last-minute for a table at a crowded restaurant, seats to a packed, noisy theatre, or trying to find space at a bar or club, you can spend some quality time one-on-one in an escape room for two as a fun way with your date while challenging your mind. No need to google "escape rooms near me for 2" You also don't have to worry about dressing up and wearing that uncomfortable suit or tight pair of shoes all night. Ouch! Instead, you can dress comfortably, let your hair down and have a blast with Boxroom Escape Games!
No need to waste time googling, "2 person escape room near me." Just check out Boxroom Escape Games at https://boxroom.com/ or call (754) 800-2042 and book your escape room for 2 persons today! Find out what's got everyone talking!