The Best Way to Solve an Escape Room Game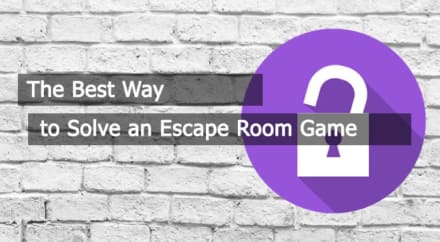 If you're thinking of doing something to spice up your old, boring routine, an escape room game is the way to go! Boxroom Escape Games provides the best in family fun and entertainment. Each immersive experience is filled to the brim with mysterious puzzles, cool riddles and challenging treasure hunts. But you don't have to take our word for it! Book your own mission and stop worrying about finding fun things to in Hollywood, Florida. We provide a wide array of exhilarating adventures for a variety of age groups and group sizes. You can book an escape room for a corporate event or to get more bang for your buck and let us help you get some awesome escape room birthday party ideas! Escape rooms are known for the legendary enjoyment they provide, including rich and complex riddles where participants have to use their skills, wits and powers of observation. Don't think you won't be able to solve them though. We're going to give you a few, cool tips on completing your mission and having some clean family fun!
Some Strategies for Real-life "Escape Room" Games
There are a lot of great ways to solve an escape room game. You don't have to be a master sleuth to enjoy the experience. However, with a little knowledge, a lot of wit and skill, and a few of these tips, you'll be an awesome detective!
- Communicate With Your Team Members - The key to winning the game includes great communication. Talk with your team members about strategy and be open to listening to their theories and be sure to add some of your own.
- Don't Waste Time Overthinking Clues - When you're in an immersive experience, it may seem like you've got all the time in the world. However, the clock is ticking. Don't overthink any clues you may find. Try finding as many as you can and moving on.
- Listen - Staff may have a few tips. Don't let your mind wander while they are describing the room, the mission or the clues you may find. They may have some valuable information to impart. Listen carefully for anything you may be able to use later.
You can utilize some of these tips and have an escape room experience of your own. Boxroom Games has what you need to have a great time! We're located in the heart of Hollywood, Florida where there's ample street parking available. Visit https://boxroom.com/ today!