What Makes An Escape Room Good?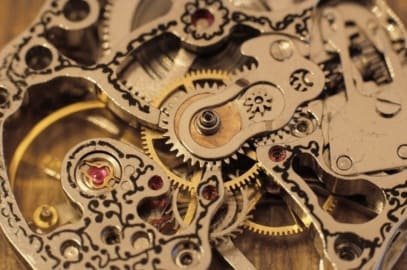 With so many escape rooms popping up all over the world the adventures seem endless. What is it that make escape rooms so good? Read on to find out!

There are a lot of different things that go onto making an escape room that most players may not consider. Making your playing experience fun and challenging takes a lot of work from both the game designers and game masters!
Presentation, immersion, and backstory are some of the first things that come to mind when thinking about what makes an escape room great. Before the adventure begins you get that feeling that you are being transported to another world....escaping reality in a way, ironically enough. Proper set design and lighting add to the experience and can really set the mood.

Automation, good technology, and seamless integration with puzzles and props are another feature great escape rooms have. There is nothing better than having something actually happen when you complete a challenge correctly! From hidden compartments to secret doors and even player activated aspects, well implemented tech in an escape room can make a good experience an amazing one.
The game master is an important part of any great escape room. Knowing where you are at all times to provide that much needed hint and guidance can be crucial, especially when it comes down to those last minutes to escape. An attentive game master is key and adds to the enjoyment of the game when done correctly!
Visit Boxroom Escape Games in Hollywood Florida to experience some of the greatest escape rooms in South Florida!
Boxroom Escape Games is South Florida's #1 choice for live escape room adventures. Book your next game with us and see what everyone is talking about!